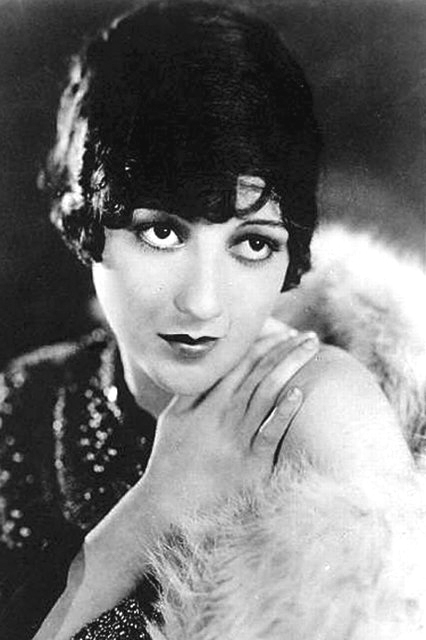 No one knows who said of Elinor Wylie that  "She was famous during her life almost as much for her ethereal beauty and personality as for her melodious, sensuous poetry."
The picture above certainly bears testimony to her unusual beauty. As for her personality, she was a life-long lover of Percy Bysshe Shelley. Here's a little tidbit I snipped from The Oxford Book of American Literary Anecdotes:
Pretty Words
Poets make pets of pretty, docile words:
I love smooth words, like gold-enamelled fish
Which circle slowly with a silken swish,
And tender ones, like downy-feathered birds:
Words shy and dappled, deep-eyed deer in herds,
Come to my hand, and playful if I wish,
Or purring softly at a silver dish,
Blue Persian kittens fed on cream and curds.
I love bright words, words up and singing early;
Words that are luminous in the dark, and sing;
Warm lazy words, white cattle under trees;
I love words opalescent, cool, and pearly,
Like midsummer moths, and honied words like bees,
Gilded and sticky, with a little sting.
by Elinor Wylie